DRM-free E-Bookshops
A regularly-updated list of online bookshops that sell DRM-free e-books and comics in formats that work for you.
Updated on the
First Published on the

31st of March, 2013

by

Kevin Beynon
I prefer to buy my e-books in a DRM-free format. A number of publishers and new online bookshops have long realised that the benefits of DRM-free books can far outweigh the disadvantages, and the numbers are growing. This is a huge benefit to both readers, who prefer to own their books, and authors, who understand that frustrating your customers is not a good sales tactic.
What is DRM?
"Digital Rights Management (DRM) is a class of technologies that are used by hardware manufacturers, publishers, copyright holders, and individuals with the intent to control the use of digital content and devices after sale;"

from the Wikipedia page on 'DRM'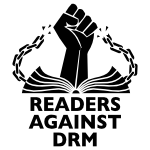 As one author puts the benefits of buying books free of DRM:
"A DRM-free book is forever, not just for Kindle."
Here is a list I've compiled of online bookshops that sell DRM-free e-books and comics, usually in multiple formats. Happy (DRM-free) reading.
---
Books
---
Comics
Josh Centers provides a great intro to drm-free comics in his article, The World of DRM-free Digital Comic Books, including the best reading software and the most suitable introductory editions for new readers.